Sintering Trolley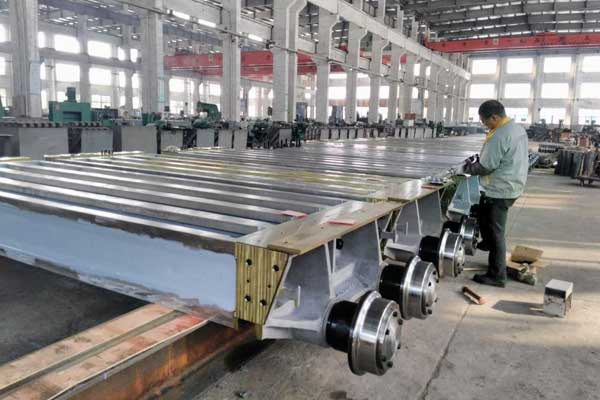 Sintering Trolley Introduction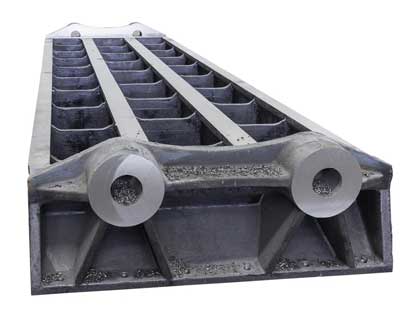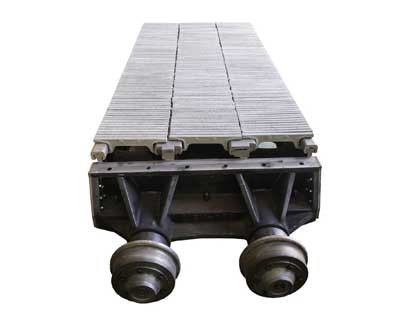 The sintering trolley is the main running part of the sintering machine. Its main function is to form a rotary chain between the head and tail wheels of the sintering machine. It receives the sintering mixture in the upper horizontal section. After preheating, igniting, sintering, cooling and turning, it returns to the head wheel to form a transmission cycle, so as to achieve the purpose of sintering materials. It is composed of platform body, wheel, sealing device, grate, baffle and heat insulation pad.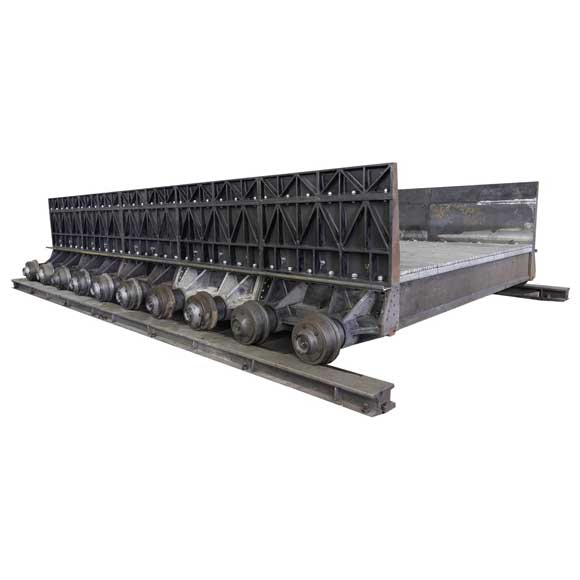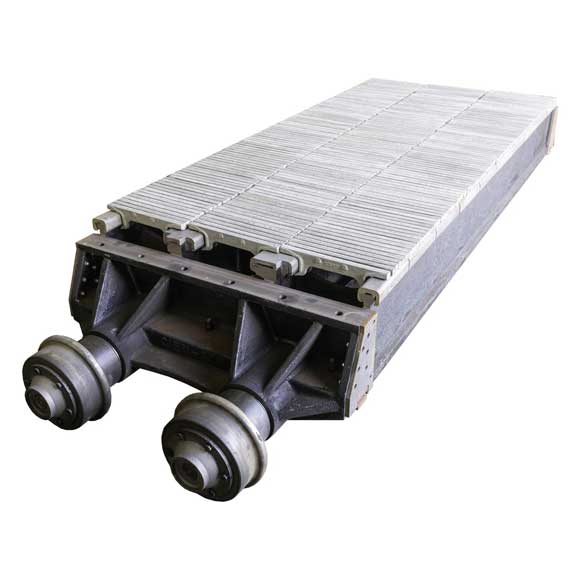 Sintering Trolley Features: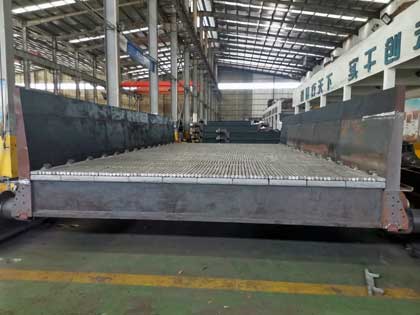 Sintering Trolley Machine for Sale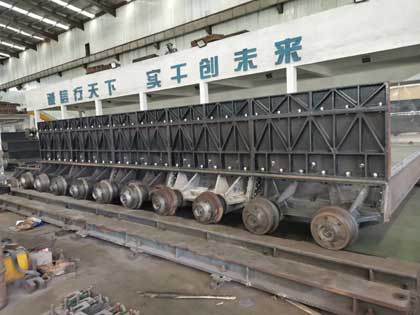 Sintering Trolley Machine Manufacture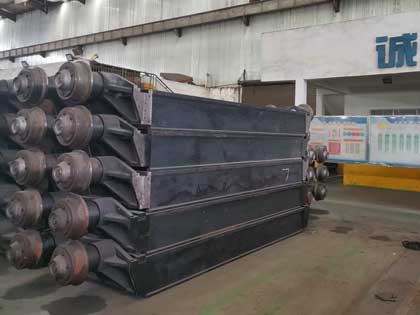 Sintering Trolley Machine Part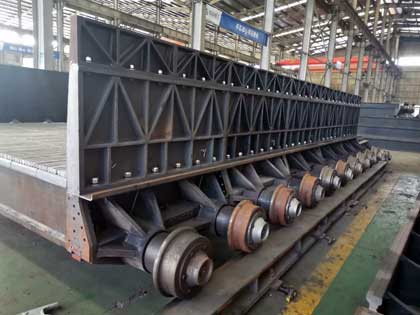 Sintering Trolley Machine Wheels
The feature is that the upper part of the trolley body equipped with wheels and the grate are covered with an arched heat insulation pad with four corners and steps, and two sealing devices are symmetrically fixed at both ends of the lower part of the trolley body. The utility model trolley improves the original The lower beam of the sintering trolley car body is easy to be deformed by heat and the sealing device is not easy to maintain. It has the advantages of high thermal efficiency, large use area and convenient maintenance.
Sintering Trolley Application
The sintering machine is suitable for the sintering operation of large-scale ferrous metallurgical sintering plants. It is the main equipment in the draft sintering process. It can sinter concentrate powder and rich mineral powder with different components and particle sizes into blocks, and partially eliminate the sulfur contained in the ore. , phosphorus and other harmful impurities.