Clinker Grate Cooler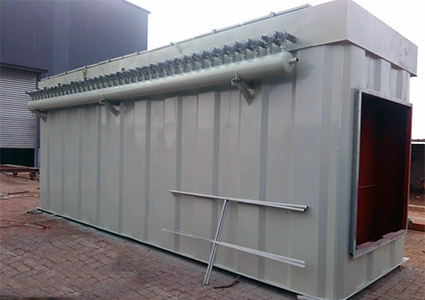 Processing capacity: 800-4000t/d
Applications: Cement, silicate products, new building materials, refractory materials, glass ceramics and other production industries.
Applicable materials: limestone, cement clinker, bauxite, activated lime, aluminum hydroxide, bentonite, etc.
Uses: The grate cooler is an important main equipment in the clinker burning system of the cement plant. Its main function is to cool and transport the cement clinker. At the same time, it provides hot air for the rotary kiln and the decomposition furnace, which is the heat recovery of the firing system. The main equipment.
---
Introduction and Classification of Clinker Grate Cooler
In a cement plant, grate cooler is a basic machine in the calcining cement system, its main function is to make the ripe cement material to next system. At the same time, the grate cooler could offer rotary kiln and decomposing furnace hot air flow, which is the main equipment for recycling heat energy in calcining system.
The Grate cooler is a quench cooler. After the clinker enters the cooling machine from the kiln, a layer of a certain thickness is laid on the slab, and the blasted cold air is quenched in the direction perpendicular to each other through the layer of the moving material on the boring machine to allow the clinker to be quenched. The clinker is quenched from 1300-1400 ° C to below 100 ° C in a few minutes.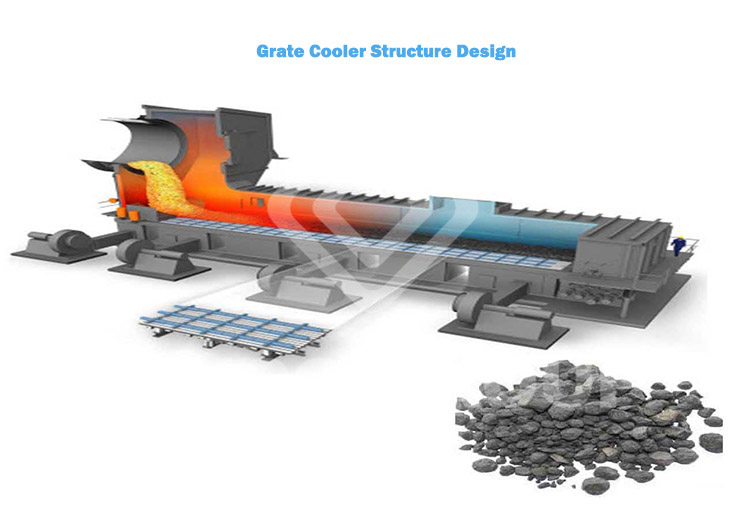 The traditional coolers are divided into3 types: rotary type, vibrating type and push type. However, since the first two types have been eliminated, the push type grate cooler has become the main cement clinker cooler model selected for the decomposing kiln outside the kiln. . The trampoline is the main component of the cooler, and the pusher plate is composed of a fixed raft and a movable raft that are arranged one by one.
The grate coolers can be divided into two main types: Traveling grate cooler, Reciprocating grate cooler
Working principle of Clinker Grate Cooler: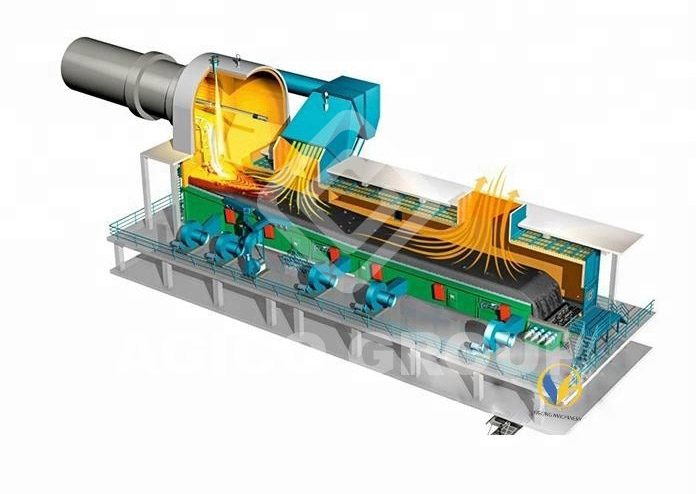 The high-temperature clinker is discharged from the kiln inlet to boring machine, and is distributed along the entire length of boring machine under the push-pull plate, formed a bed of a certain thickness. The cooling wind is blown upward from the bottom of bed into the layer, and permeable air penetrates. Diffusion, cooling the hot clinker. Cooling air after cooling process becomes hot air, and the high-temperature hot air is used as combustion air into the kiln and decomposition furnace (pre-decomposition kiln system), and some hot air can also be used for drying, and extra hot air will be discharged into the atmosphere after dust-removing.
LS series 3 Generation improved push-type Grate Cooler
| Model | Effective area (m2) | Yield (t/d | Remarks |
| --- | --- | --- | --- |
| AG LS2413 pushes Grate cooling | 28 | 1000-1250 | Mechanical transmission |
| AG LS2717 pushes Grate cooling | 39.6 | 1500-1700 | Mechanical transmission |
| AG LS2718 pushes Grate cooling | 43.8 | 1700-1900 | Mechanical transmission |
| AG LS3322 pushes Grate cooling | 62 | 2500-2800 | Hydraulic transmission |
| AG LS3323 pushes Grate cooling | 65 | 2600-3000 | Hydraulic transmission |
| AG LS3324 pushes Grate cooling | 73.8 | 2800-3300 | Hydraulic transmission |
| AG LS3326 pushes Grate cooling | 80.5 | 3200-3500 | Hydraulic transmission |
| AG LS3625 pushes Grate cooling | 85 | 3400-3800 | Hydraulic transmission |
| AG LS3925 pushes Grate cooling | 90 | 3500-4000 | Hydraulic transmission |
| AG LS3928 pushes Grate cooling | 100.3 | 4000-4500 | Hydraulic transmission |
| AG LS3933 pushes Grate cooling | 121 | 5000-5500 | Hydraulic transmission |
| AG LS3936 pushes Grate cooling | 134.2 | 5500-6000 | Hydraulic transmission |
| AG LS3938 pushes Grate cooling | 140 | 5800-6300 | Hydraulic transmission |
| AG LS4240 pushes Grate cooling | 151 | 6000-6800 | Hydraulic transmission |
| AG LS4842 pushes Grate cooling | 187.5 | 7500-8500 | Hydraulic transmission |
| AG LS5142 pushes Grate cooling | 200 | 8000-9600 | Hydraulic transmission |
| AG LS5449 pushes Grate cooling | 250 | 10000-12000 | Hydraulic transmission |
Technical Parameter of Grate Cooler
LS series 4th generation clinker grate cooler
| Model | Effective area (m2) | Yield (t/d | Remarks |
| --- | --- | --- | --- |
| AG LS0612 column cooler | 66 | 2500-3200 | No leakage, hydraulic transmission |
| AG LS0810 column cooler | 73 | 2800-3500 | No leakage, hydraulic transmission |
| AG LS0811 column cooler | 80.5 | 3200-3800 | No leakage, hydraulic transmission |
| AG LS0814 column cooler | 102.6 | 4000-4800 | No leakage, hydraulic transmission |
| AG LS0915 column cooler | 123.9 | 5000-5800 | No leakage, hydraulic transmission |
| AG LS0916 column cooler | 132.2 | 5500-6000 | No leakage, hydraulic transmission |
| AG LS0918 column cooler | 148.7 | 6000-7000 | No leakage, hydraulic transmission |