Project
2500 t/d Cement Production Line for Baoji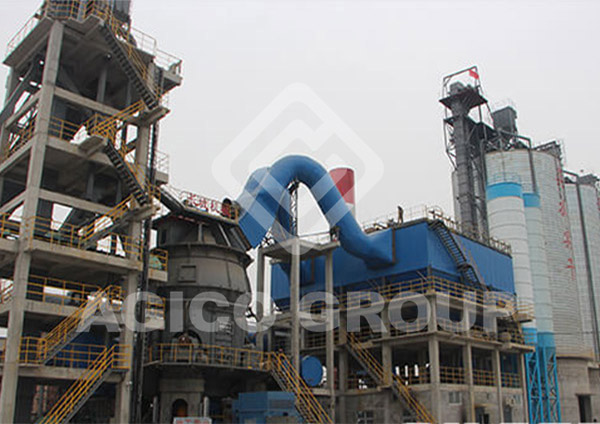 Project Date:2010-02
Raw material: slag, cement
Main equipment configuration: preheater cyclone,slag vertical mill,rotary kiln, belt conveyor
Project Introduction:
This Cement Production Line was build with preheater cyclone, vertical milling equipment, rotary kiln, dust collect equipment, etc. In this case, customer requires vertical milling technology and 2 blenders, different raw materials are being grinded with the same milling equipment, such as slag, raw cement and other auxiliary material. After install, this cement production line works fine for 7 days, production capacity reaches 130t/h of slag powder, 160t/h of cement, and 170 t/h auxiliary material grinded powder. If you need such cement production line and equipment, feel free to contact AGICO now for help!
Slag Vertical Mill for Small Cement Plant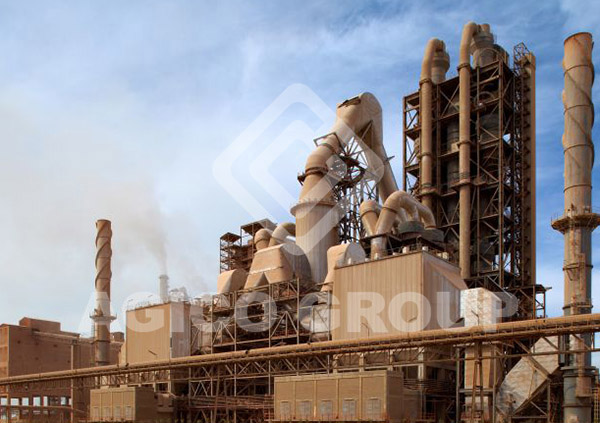 Project Date:2010-06
Raw material: slag
Main equipment configuration: slag vertical roller mill,preheater cyclone, rotary kiln, bucket elevator
Project Introduction:
This project owned by one Concrete Manufacture Company, which is the biggest concrete company in Shanxi Province, slag vertical roller mill was adopted for reducing the production cost and improve the profitability of production line. The project lasted from June 2010 to October 2010. Slag vertical roller mill works stably with the yield of 1600t/d, after the equipment update, power consumption of the production line reduced to 38 KWh/t, which reached designed value . Customer shows great confidence in good services, high-quality equipment and good team spirit of AGICO. So choose AGICO for cement production line design and manufacture can help cement plant owner achieve cost decreasing and benefit increasing, If you are interested, contact AGICO for more info now!
Vertical Mill for Large Cement Production Line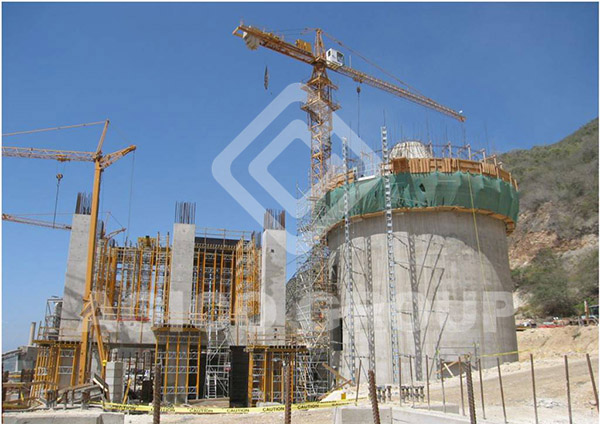 Project Date:2011-02
Raw material: slag, clay, lime stone
Main equipment configuration: Ball mill, slag vertical mill, Rotary Kiln, Cement Seperator
Project Introduction:
Tangshan is one place with rich mining resource in China, this project was custom made for the local conditions to fully make use of its advantages of slag mine and low cost transportation. The whole Cement Production line output reaches 2700 t/d, it took 4 months to complete this project, and finished in June 2010. Power consumption of the production line is 35 kwh with capacity of 160t/h. When this project went into normal production, AGICO checked all equipment for stability and this project reached the designed output and standard.If you are interested in ball mill or vertical mill equipment, feel free to send quotation now!
Ball miller for Cement Production Line in Shandong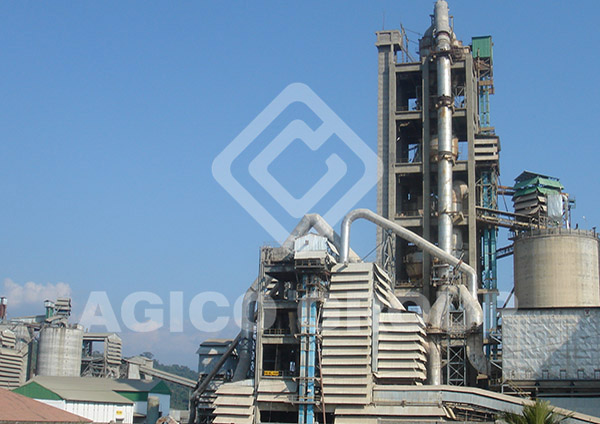 Project Date:2011-06
Raw material: Clay, Limestone
Main equipment configuration: 2 Ball mill
Project Introduction:
Shandong Tiancheng choose AGICO for second time for 1500t/d cement production line EPC contract. This project adopts the main equipment as rotary kiln, 5 stage cyclone preheater, dust collector and conveying and feeding equipments. This Cement Production line design can utilize the heat usage for reducing fuel cost in cement production, and its environmental friendly, power consumption is 36 kwh/t, with much less powder left. AGICO works on cement production line design and manufacturing for over 15 years, customers can have the most comprehensive design, manufacturing and after sale service. If you want to buy ball mill or other cement production equipments, send your quotation now!
Crushing Equipment and Rotary Kiln for Cement Plant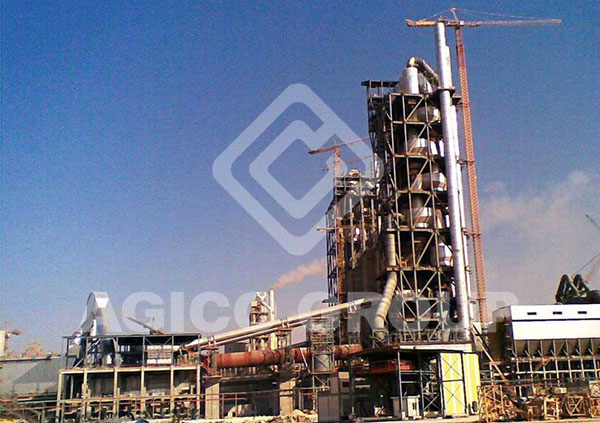 Project Date: 2011-11
Contracting mode: turnkey project
Main engine: Jaw Crusher, Hammer Crusher
Rotary Kiln Production capacity: 5000t/d cement
Project Introduction:
Why foreign customer should choose AGICO for cement plant construction, With cement production technology, the calcination system of rotary kiln adopts the most advanced hydraulic gear wheel device and metering plunger pump with high measuring accuracy, high-precision flow speed control valve, contact graphite block sealing device and other domestic advanced technologies. With so many reliable and high efficient equipment, cement production line is easy to operate. Compared with equipment with the same specifications of other cement plant, AGICO helps improve operation rate by 10%, yield by 8%-10%, heat lost reduces by 13%.