Ball Mill Liner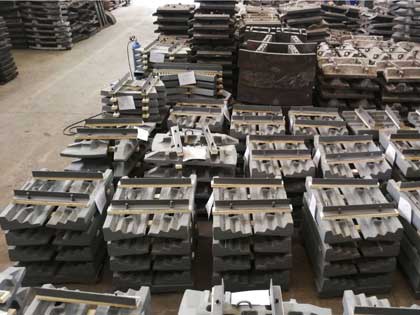 Mould process: casting or forging
Certification: ISO
Inspection: Raw material inspection, UT,physical property test,dimension inspection
Processing: Casting, rough machining, QT, finish machining.
Customized Production: Requires liner drawing
liner lining in the barrel of the ball mill, the role is to protect the inner wall of the cylinder, from the impact of the material and steel balls and damage, but also through different liner shapes, to adjust the movement of the grinding medium in the cylinder, to help the grinding medium better grinding material, strengthen the grinding efficiency and grinding effect. This article introduces the classification of ball mill liners from 3 different dimensions: shape and material.
Common linner product: mill lining plate, ball mill lining plate, cylinder lining plate, partition plate, grate plate, annular groove lining plate, groove lining plate, step lining plate
Applicable equipment: vertical ball mills, lattice ball mills, overflow ball mills, tubular ball mills, rod ball mills, cement ball mills, etc.
Main materials: high manganese steel, modified high manganese steel, new high manganese steel, multi-component alloy steel, high (low) chromium cast iron, etc.
Applicable materials: Ball mill is the key equipment for crushing materials after crushing. It is widely used in cement, silicate products, new building materials, refractory materials, fertilizers, ferrous and non-ferrous metal beneficiation and glass ceramics and other production industries, dry or wet grinding of various ores and other grindable materials
Ball Mill Liner Shape:

Ball mill liner is divided into 9 shapes according to different raw materials need to be grinded, namely wedge shape, wave shape, flat convex shape, flat shape, step shape, long strip, rudder shape, K-shaped rubber liner and B-shaped rubber liner (as shown in the following figure), and we classify these 9 different shapes of liners into two categories: smooth liner and unsmooth liners.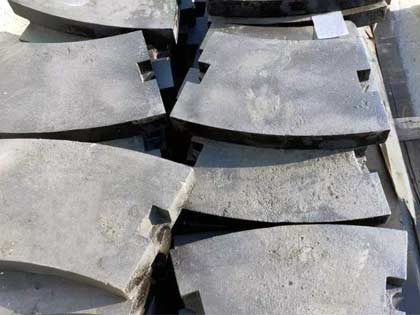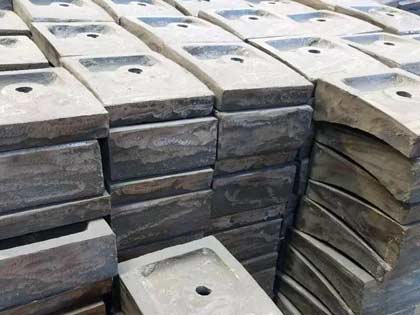 Smooth Liner
The smooth liner is characterized by large sliding, strong grinding and stripping effect, and is more suitable for fine grinding. At present, many of the fine grinding are using magnetic liners, magnetic liners are characterized by long life, up to ten years or so, this is because in the grinding process, iron ore or iron powder will be adsorbed on the surface of the liner, thereby protecting the liner itself, prolonging the life; The disadvantage of the magnetic liner is that it is brittle and only suitable for the use of small steel balls under fine grinding.
Unsmooth Liner
Due to the frictional force, the non-smooth liner can play a lifting effect on minerals and steel balls, and has a strong agitation of steel balls and mineral materials, which is suitable for rough grinding. There is a tendency to use long liners in rough grinding, because it is simple to manufacture, no or less screws to fix, only the end cover liner or wedge-shaped strip is pressed, easy to install, and reduce the leakage of slurry along the screw hole, while improving the strength of the cylinder.
Ball Mill Liner - Steel Material
Common materials of ball mill liners include high manganese steel, chrome steel, hard steel, alloy steel, rounded square liner, rubber liner and magnetic liner.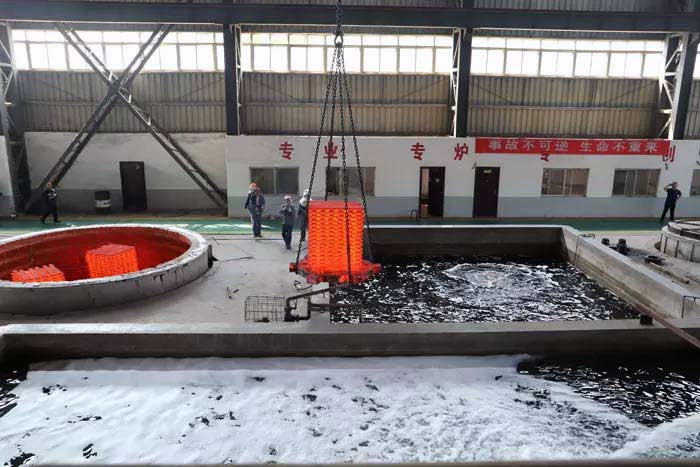 Because of its good toughness and good process hardening characteristics, high-manganese steel liner once occupied the dominant position of the liner market, but it also shows shortcomings such as easy deformation, large steel consumption, high cost and low efficiency. With the emergence of a variety of emerging material liners in recent years, these defects have been overcome by emerging liners, so high manganese steel has been in the decreasing trend of year by year to withdraw from the market of mill liners.

At present, the mainstream liners include rubber liners and alloy steel liners. Alloy steel liner wear-resistant, impact-resistant, reasonable alloying element formula, so that ball mill liner has good physical and chemical properties, the service life is more than 2 times that of high manganese steel.