Cement Grinding Station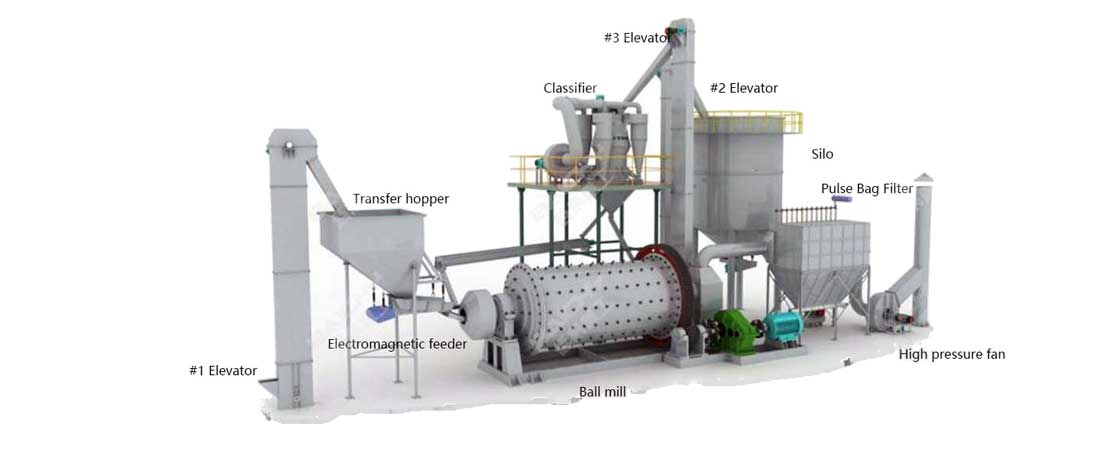 Cement Grinding Station Advantage
The new cement grinding station adopts the pregrinding technology, on the one hand to reduce the particle size of the material into the grinding; On the other hand to promote the material particles inside the crack and defect, so as to greatly improve the output of cement mill, reduce energy consumption. The new cement grinding process includes mixed material crushing, cement batching station, pre-grinding, high fine grinding, fine powder separation, dust treatment, automatic control and other technologies, so that cement high yield, high quality, energy saving, in line with the requirements of energy saving and emission reduction.
Cement Grinding Station Working Process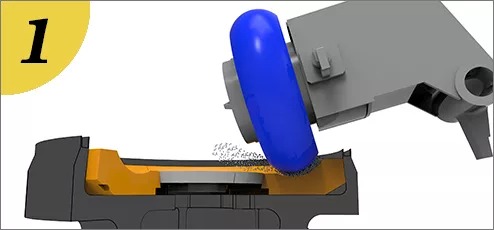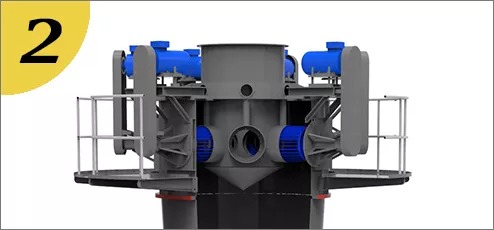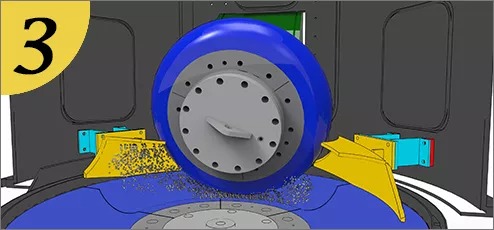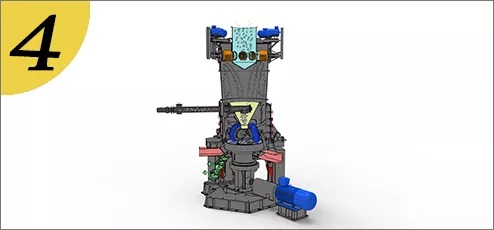 Raw material is crushed by jaw crusher then elevated into a hopper by bucket elevator, through the electromagnetic vibrating feeder evenly and continuously into the grinding chamber for powder-processing. Finally powder enter into analyzer for separating under the function of blower, qualified fine powder go to cyclone collector and discharged from pipes into storage silo, unqualified powder drop back into grinding chamber for re-grind. Whole process is under negative pressure formed closed airflow loop. Cyclone collector bottom equip air-valves, isolated outside air from inner air, increase grinding efficiency heavily. Besides, few dust and air going up to dust collector for pure, filter, more friendly for environment.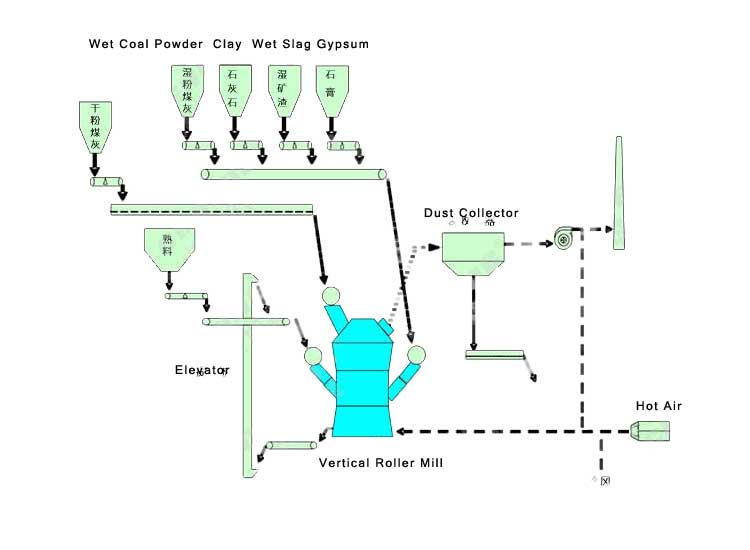 Clinker storage Clinker will be unloaded into the hooper by wheel loader after being stored in the cement factory, then will be fed into the different silo by belt and bucket elevator .
Cement clinker and mixed materials storage Gypsum will be unloaded into the hooper after being stored in cement plant, then will be fed into the different silo by belt and bucket elevator through being crushed by jaw crusher.
Raw material blending Five materials blending bins for clinker,gypsum and volcanic ash, Speed governable belt balances will be used at the bottom of the material blending bins. Raw materials will be blended according to requirements and fed onto the raw mill system by belt conveyor.
Cement grindingAfter material blending at bottom of clinker silo, admixture silo and gypsum silo, material will be fed into the cement mill. Then material will be fed into cement separator by bucket elevator. Finished product will be conveyed into three cement silos via elevator. Coarse powder will return to mill to regrind.
Cement storage and Cement packing Steel silos will be used for cement storage. Feeding cement from cement silo to packing machine, cement packer will be used for cement packing. Cement will be fed into vibration sieve by elevator, then into cement hooper, and then into cement packer. Bagged cement will be sent into loading machine by belt conveyor.
Cement grinding plant includes: A. Gypsum and Blending Materials Crushing B . Cement Proportioning and Grinding , C. Cement Storage and Bulk Packing, D. Cement Packing and the finished-product Storage
Grinding Mill : Cement Ball mill , Vertical Mill
Feeding Machines : Apron Feeder , Impeller Feeding machine , Magnetic Vibrating Feeding Machine ect.
Conveying Equipments : Bucket Elevator, Belt Conveyor, Chain Conveyor , ect.
Crushers : Jaw Crusher, Hammer Crusher, Impact Crusher ect .
Dust Collectors / Dust Filters : Bag type Dust Collector / dust filter, Pulse bag Dust Collector, Air box type pulse bag dusct collector ect .
High effecient powder separator : High Efficient Horizontal whirling-fluid Powder Separator, Centrifugal powder separator/ concentrator , cyclone powder concentrator ect.
Packing Machines : Automatic Cement Packing Machine , 1-12 spouts cement bag rotary packing machine ect .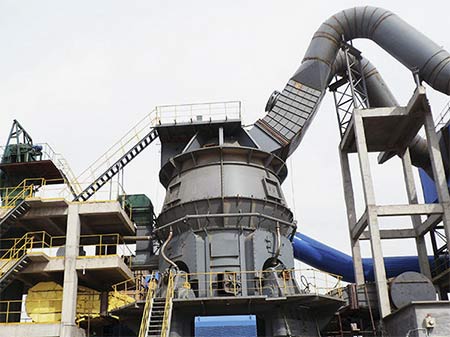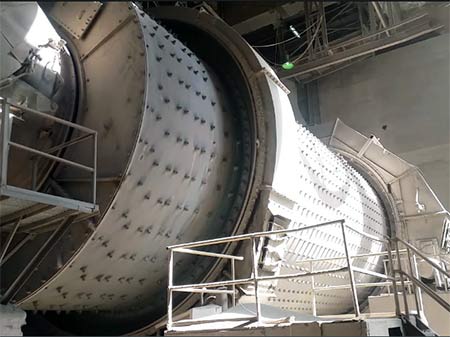 Cement Grinding Station with Ball Mill
Product Specifications(m)
Mill form
Transmission form
Reducer
Motor power(kw)
Production capacity (t/h)
Total weight (t)
Model
Ratio
φ1.83×7
Open flow
edge
ZD60
4.5
245
6.5-8
43.8
φ2.2×7.5
Open flow
edge
ZD70
5
380
8-10
64.8
φ2.2×11
Open flow
edge
D110
35.5
630
12-13
104.6
φ2.2×13
Open flow
edge
D110
35.5
630
16-18
114
φ2.4×13
Open flow
edge
D110
35.5
800
20-23
130.6
φ2.6×13
Open flow
edge
MFY100
19.5
1000
28-32
158
φ3×9
Circle flow
edge
D125
41.2
1000
28-36.5
167
φ3×11
Circle flow
edge
D140
42.8
1250
36-47
180
φ3.2×13
Open flow
edge
D140
36.5
1600
45-50
225
φ3.5×13
Circle flow
edge
JDX1000
5.84
2000
60-65
275
φ3.8×13
Open flow
centre
MFY250
16.5
2500
60-62
320
φ4.2×13
Open flow
centre
JQS3550
15.6
3530
85-87
380
φ4.6×14
Circle flow
centre
JSI160-C
14.6
4200
120-135
485
Cement Grinding Station with Vertical Mill
1
Effective volume of furnace(m3)
100-500
2
Yield (t/d)
80-400
3
Heat consumption (KJ/Kg•lime)
910X4.1868
Standard coal consumption (Kg/t • lime)
<130
4
Utilization factor (t/d.m3)
>0.85
5
Activity (ml)
>300
6
Quicklime contains CaO (%)
>90
7
Overburn rate of quicklime (%)
<5-7
8
Limestone consumption (t/t•ash)
1.8
9
Concentration of CO2 in flue gas (%)
42
10
Soot emission index (mg/Nm3)
1 < 10
Cement Grinding Unite Advantage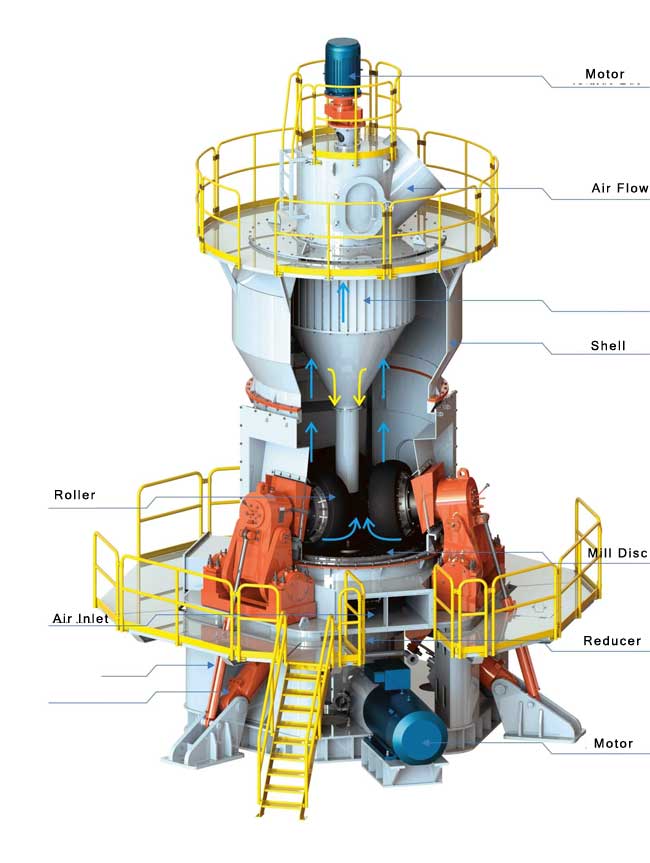 Power saving: comprehensive power consumption of 25kwh/t, more than 30% than the traditional ball grinding system power saving;
The system runs stably, with the operation rate as high as 93-97%;
Process is simple, covers an area of small, the number of mechanical and electrical equipment is small, easy to operate and maintain;
The water allowed into the mill is up to 7%, and the fineness of the finished product is up to 80μmR12-15%;
Small wear, metal consumption 4-5g/t, and has the ability to independently build 1000t/d~10000t/d cement production line;
cement product has excellent performance, cement particle shape is equivalent to ball mill, cement strength (3d, 7d, 28d strength) is equivalent to ball mill or even slightly higher, water requirement can be controlled at 26-28%, the cement particle matching is convenient to adjust.