Hammer Crusher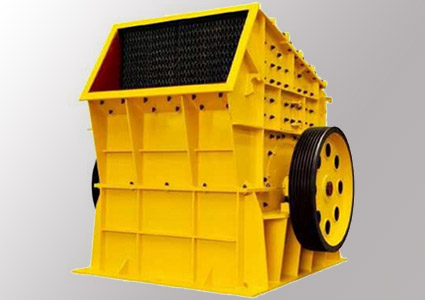 Scope of application: Hammer crusher is suitable for crushing minerals of various medium and hard brittle materials. The crushed material has a compressive strength of not more than 150 MPa and a humidity of not more than 15%. The materials to be crushed are coal, salt, white Asia, gypsum, alum, brick, tile, limestone and the like. It can be used as a crushing device for stone crushing, stone crushing, mine crushing, plastic crushing, garbage crushing and other materials.
Processing Material: Suitable for crushing minerals of various medium and hard brittle materials. The crushed materials are coal, salt, white Asia, gypsum, alum, brick, tile, limestone, etc.
Hammer Crusher Types: single-stage hammer crusher, high-efficiency hammer crusher, counter hammer crusher
---
Case:
Customer choose to replace a reliable crusher due to a series of difficulties such as uneven particle size, frequent equipment maintenance and low production. According to the user's requirements on production and performance and the hardness of the crushed materials, AGICO recommend a Φ1250x100mm counter hammer crusher and a production capacity of 60---80t/h for stone crushing. The crusher has a large feed port. It can crush rocks such as granite, limestone, diabase, sandstone, river pebble, etc., the equipment was sent to the stone factory after all the staff of our company stepped up the production, and the technicians followed the car to command and install on site, and completed the installation and offered operation instruction for the customer. The hammer crusher works well to fullfill customers' requirements.
Suitable Material for Hammer Crusher: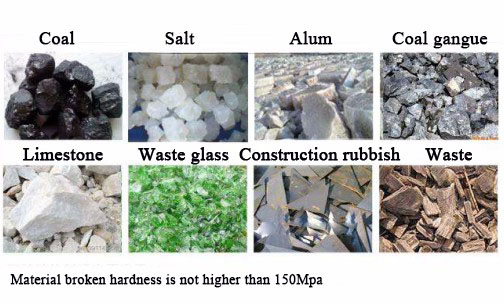 Suitable for crushing all kinds of medium hard brittle material. Such as coal, salt, sub white, gypsum, alum, brick, tile, limestone,etc. Hammer crusher's weak corrosive and compressive strength less than 150 MPa, moisture content is less than 15% of the material. It can be used for stone crushing, mine crushing, plastic crushing, trash crushing and other materials crushing.
Hammer Crusher Introduction:
Hammer crusher is divided into: single-stage hammer crusher, high-efficiency hammer crusher, counter hammer crusher, reversible hammer crusher and ring hammer crusher.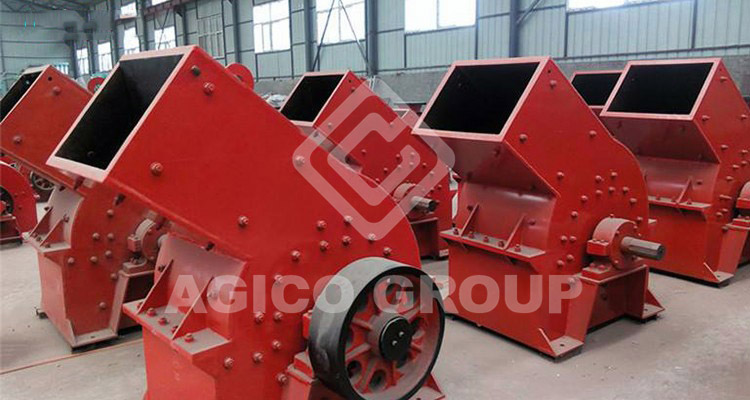 The main working part of the hammer crusher is a rotor with a hammer (also called a hammer). It is crushed by the hit, impact, shearing and grinding action of a high-speed hammer. In the lower part of the rotor, a sieve plate is arranged, and the size of the pulverized material smaller than the mesh size is discharged through the sieve plate.
Hammer Crusher Technical Parameter:
Serial number
name
model
specification
Main technical performance
Production capacity (t/h)
Motor power (KW)
Weight
(t)
Dimensions (mm)
1
Hammer crusher
AG PC-64
Φ600 * 400
Feeding <100mm, discharging <15mm
12-15
18
1.3
1935 * 1100 * ll22
2
Hammer crusher
AG PC-86
Φ800 * 600
Feeding <200mm, discharging <10mm
18-24
55
2.5
2523*1525*1020
3
Hammer crusher
AG PC-0808
Φ800 * 800
Feeding 50mm, discharging <12m
15-20
55
5.18
1590*1935*1390
4
Hammer crusher
AG PC-108
Φ1000 * 800
Feeding <200mm, discharging <13mm
20-50
110
6.5
3514*2230*1515
5
Hammer crusher
AG PC-1010
Φ1000 * 1000
Feeding <200mm, discharging <13mm
40-60
115
7.6
2230*2220*1515
6
Counter key crusher
AG PFC-1210
Φ1250 * 1000
Feeding <200mm, discharging <10mm, rotor speed 73Qr/min
60-80
130
14.4
2408*2247*2392
7
Counter key crusher
AG PFC-1412
Φ1400 * 1200
Feeding <250mm, discharging <20mm, rotor speed 54Qr/min
70-100
150
17.5
2500*2625*2760
8
Counter key crusher
AG PFC-1616
Φ1600 * 1600
Feeding <800mm, discharging <20mm, rotor speed 55Qr/min
150-220
315
34
2840*3380*3120
9
Counter key crusher
AG PFC-2018
Φ2000 * 1800
Feeding <800mm, discharging <25nm, rotor speed 551r/min
350-450
630
75.1
7400*3700*4511
10
Single-stage hammer crusher
AG TPCD-1412
Φ1420 * 1200
Feeding <600*600*900mm, discharging <25mm (10% of the remaining screen)
70-120
185
25.39
3285*3104*3039
11
Single-stage hammer crusher
AG TPCD-1616
Φ1650 * 1640
Feeding <800mm, discharge size < 25mm 95%
160-220
315+5.5
41
3420*3300*3230
12
Single-stage hammer crusher
AG TPCD-2022
Φ2000 * 2200
Feeding < 1500mm, discharging < 25mm, spindle speed 370r/min
400-600
800+45
145
6000*5000*4800
Hammer Crusher Structure and Performance: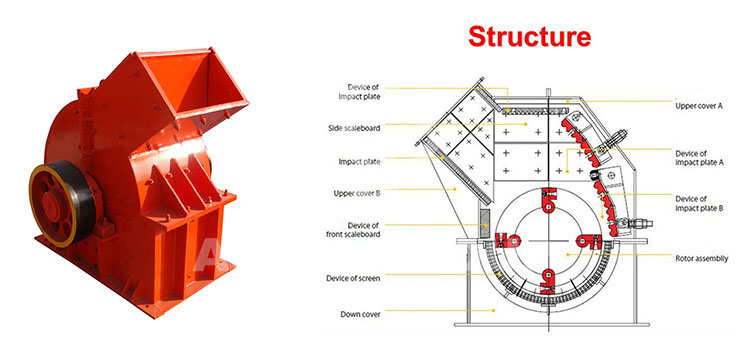 The hammer crusher is composed of a box body, a rotor, a hammer head, a counter lining plate, a hammer sieve plate and etc.
Large crushing ratio (generally 10-25, high up to 50), high production capacity, uniform product, less powder phenomenon, low energy consumption per unit product, simple structure, light equipment quality, easy operation and maintenance, etc.
Advanced design technology, strong structure and impact resistance.
The material size is large, the yield is high, and the grain shape is good.
super broken, thick, medium, fine broken one step in place.
The annual output is increased by 30%, and the needle-like (powdered) is less than 20%, which is more energy-saving.
The hammer head and sieve plate are made of chrome-manganese alloy material, which has stronger impact resistance and wear resistance.
Working Principle of Hammer Crusher
Hammer crusher mainly relies on the impact energy to complete the crushing material operation. When hammer crusher is working, the motor drives the rotor to rotate at high speed, and raw material enters the crusher cavity evenly.
High-speed rotary hammer impacts and shears the tearing material, causing raw material to be broken. At the same time, the gravity of the material itself causes the material to The high-speed rotating hammer head rushes toward the baffle and the screen strip in the frame body. Raw material larger than the size of the mesh hole is retained on the sieve plate and continues to be struck and ground by the hammer until it is broken to the required discharge granularity and finally discharged through the sieve plate.