Convyor Belt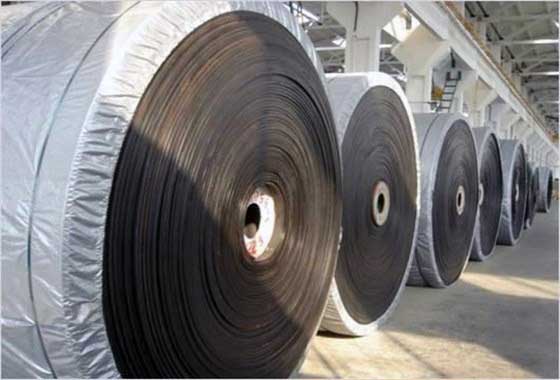 Conveyor Belt Introduction
Conveyor belts, are rubber, fiber, metal composite products, or plastic and fabric composite products used for belt conveyors to carry and transport materials. Belt conveyors are widely used in agriculture, industrial and mining enterprises, and transportation industries to transport various solid block and powder materials or finished products. It can be conveyed continuously, at high speed and at a large inclination angle, with safe operation and convenient use. , easy maintenance, low freight, shorten transportation distance, reduce engineering cost, save manpower and material resources.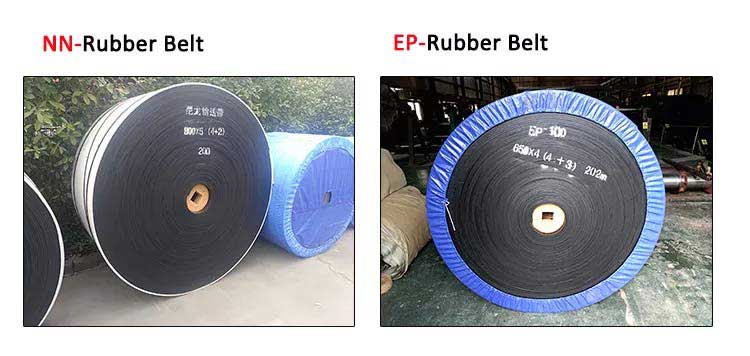 Compare of EP and NN Conveyor Belt
Nylon conveyor belt ep refers to nylon conveyor belt made of polyester. This product has good elasticity, impact resistance, and good elasticity. It has certain impact resistance performance and can be used in various environments. It is corrosion-resistant and light in weight. Good groove. Nylon conveyor belt NN conveyor belt should be thinner and softer than EP conveyor belt. Generally, the method of burning is used to judge what material it is. On the surface, there seems to be roughly no difference. The nn conveyor belt is made of polyester canvas, which reduces the transmission rate, lowers the temperature used, and has strong corrosion resistance and heat resistance.
Conveyor Belt Types
general used conveyor belt
.entire core flame retardant conveyor belt
heat/cold resistant conveyor belt
abrasion resistant conveyor belt
oil resistant conveyor belt
chemical resistant conveyor belt
polyester(EP) core conveyor belt
.nylon(NN) core conveyor belt
corrugated sidewall conveyor belt
cotton canvas(CC) conveyor belt
circular/endless conveyor belt
chervon patterned conveyor belt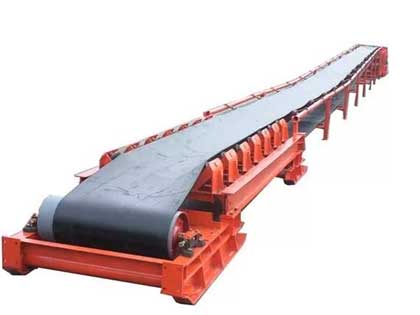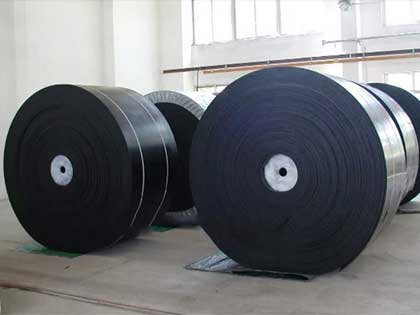 If you are interested in buying conveyor belt, please provide the following info:
Inquiry list
Belt width
Fabric type of carcass
Number of ply
Belt thickness (mm)
Cover rubber grade (Mpa)
Application of belt
Material to be transported
Quantity needed (m)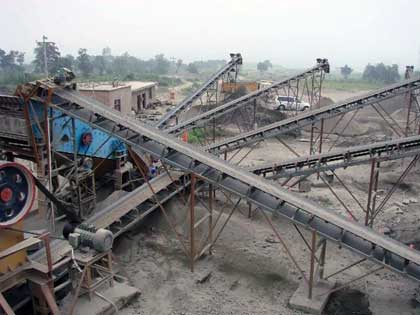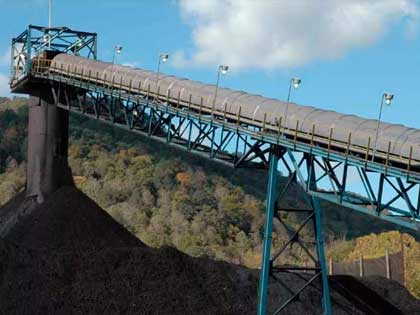 Common Conveyor Belt Specification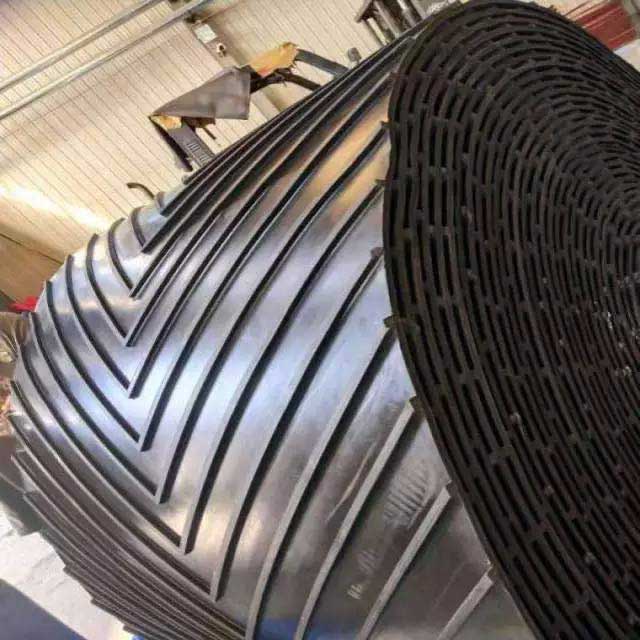 Name
Fabric Type
Thickness
(mm)
Breaking Strength
2 Layers
3 Layers
4 Layers
5 Layers
6 Layers
Conveyor
belts-EP

EP100
1.0
200
300
400
500
600
EP125
1.0
250
375
500
625
750
EP150
1.1
300
450
600
750
900
EP200
1.2
400
600
800
1000
1200
EP250
1.4
500
750
1000
1250
1500
EP300
1.6
600
900
1200
1500
1800
EP350
1.8
700
1050
1400
1750
2100
EP400
1.9
800
1200
1600
2000
2400
EP500
2.1
1000
1500
2000
2500
3000
EP630
2.4
1260
1890
2520
3150
3780

Conveyor
belts-NN

NN100
1.0
200
300
400
500
600
NN125
1.0
250
375
500
625
750
NN150
1.1
300
450
600
750
900
NN200
1.2
400
600
800
1000
1200
NN250
1.4
500
750
1000
1250
1500
NN300
1.6
600
900
1200
1500
1800
NN350
1.8
700
1050
1400
1750
2100
NN400
1.9
800
1200
1600
2000
2400
NN500
2.1
1000
1500
2000
2500
3000
NN630
2.4
1260
1890
2520
3150
3780