Girth Gear
Many critical industries adopts girth gears for machinery design, such as mining , cement manufacturing, it is used to form the primary rotational drive system of ball mills, rotary mills and kiln, etc. It is required to be with high strength with long service life, it must have high quality for downtime would cost a lot in mining production.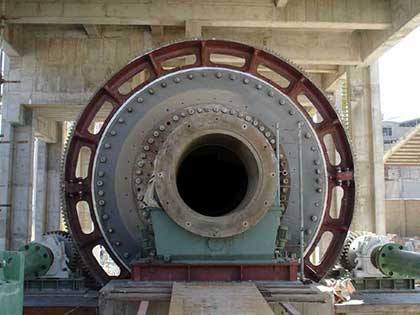 Girth Gear Specification
Item
Casting Steel Girth Gear
Pressure angle
Customized
Material
Alloy steel & Carbon steel
Application
rotary kiln,ball mill, rotary dryer,etc.
Packing
Seaworthy plywood packaged on stell pallets or as customers' request
Delivery date
Depends on the amount and dimension of products
The girth gears are driven by shafted pinions, which are manufactured from forged steel, and supplied either through-hardened or case-carburised, depending upon application requirements. Pinion teeth are typically finish-ground to achieve high cutting quality and surface finish requirements for long service life.
What is Girth Gear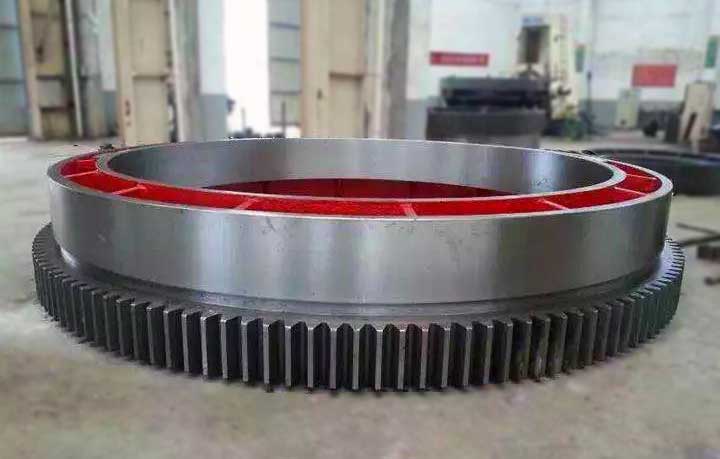 Girth gear is also known as gear wheel, forged steel formed shafted pinions teeth, it is produced through harden or case carburised to meet the requirement of high cutting quality and surface finish requirements of application. it is a large ring gear installed on the outside of main body of ball mills, Rotary mills, cement mill. Until now, it has developed into many types for different heavy equipments, such as mills, kilns, dryers, coolers, scrubbers.
How is Girth Gear Supplied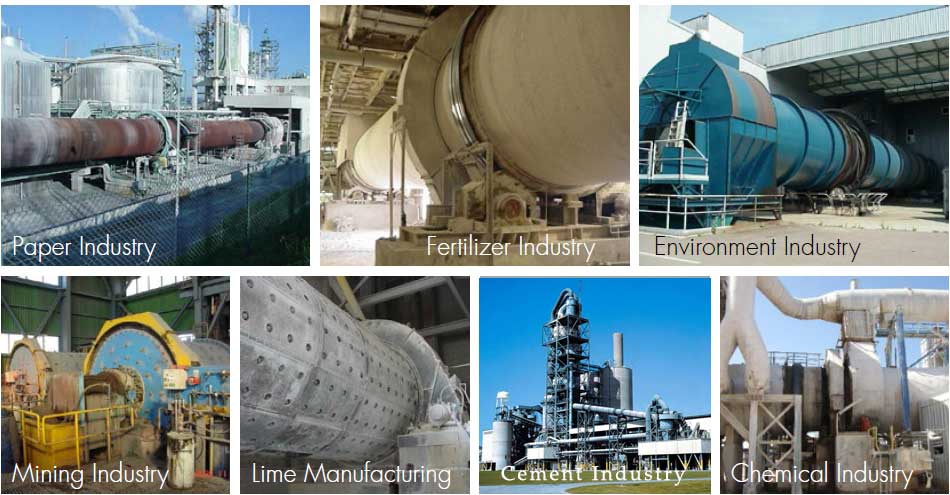 Girth gears can be supplied as single part to customers, or it can be supplied with certain parts which will be used in industry application, such as mill drive gearbox, girth gear, pinions, barring drive, couplings, brakes, etc. All our girth gear products will be manufactured to fit the customers equipment.
Raw Material for Girth Gear Manufacture
There are basically 3 types of raw materials for girth gear manufacture: fabricated steel, cast SG iron, Cast steel ,hardness of fabricated steel range from 180 to 340 BHN; cast SG iron range up to 310 BHN, Cast steel ranges up to 320 BHN. There are 2 types of girth gears flange mounted and tangential spring mounted, flange mounted girth gear is mostly used for grind and ball mills; tangential spring mounted girth gear are more suitable for rotary pyro equipment such as kilns and dryers.
Girth Gear Manufacture Process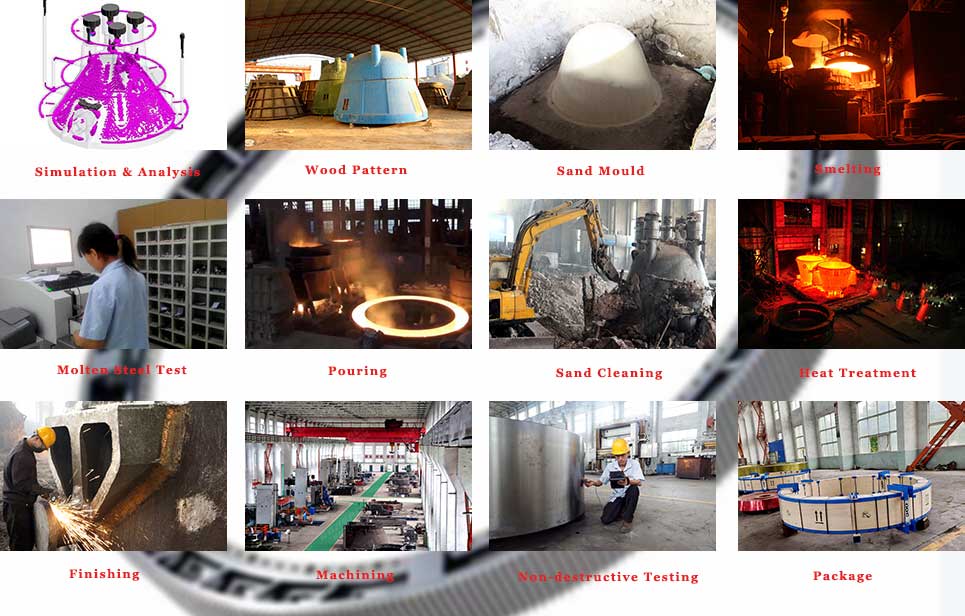 Install Girth Gear on Rotary Kiln:
The girth gear is placed near to a kiln tyre so that it is accurately aligned with the rotary kiln axis, with minimal wobble. It is normal for the nearby tyre to be fixed in position with thrust rollers, so that as the kiln expands on warming up, the turning girth gear position remains fairly constant, while the nose and tail of the kiln expand outward.
Girth Gear Package and Delivery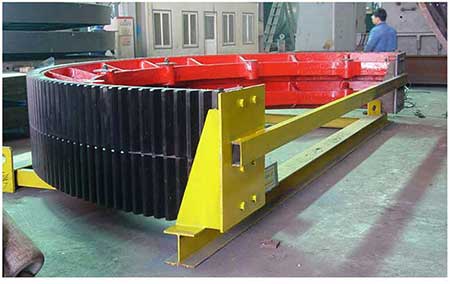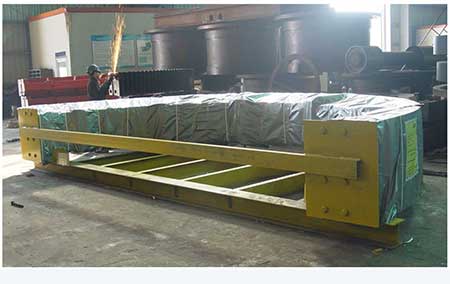 Girth Gear Lubrication
Following is a list of the main inspection and maintenance operations required:
Inspect the lubrication quality of the working flanks. The circulation manifold's drillings must all beoperational (open). Immediately clean the manifolds in case of partial sprinkling.
Check alarms and defect indicators.
Regularly check and clean lubricant filters.
Regularly check the circulation lubricant quantity. When filling, pollution of the lubricant must be avoided.
Inspect the pumps and make sure they are running properly according to the descriptions above.
Inspect the gear housing seals. In case of significant wear or important leaks, seals must be replaced (check clearance, which may be too small after tightening).
Drain the lubricant frequently, with a complete cleaning of the housing this depends on operational conditions, estimated at approximately every 8000 hours; the lubricant can be analyzed to reveal its pollution level and the aging of its components.

Inspect the area around the installation for cleanliness. All leaks must be reported to the authorized maintenance service.