Service
Preparation Before Installation
After the contract is signed, We will notify the user in writing of the preparation conditions for the installation of the equipment . After receiving the user's delivery requirements, we will deliver the goods on time.
The equipment provided by us is of good quality and has not been used. It has passed the factory quality inspection and is well packaged for long-distance transportation.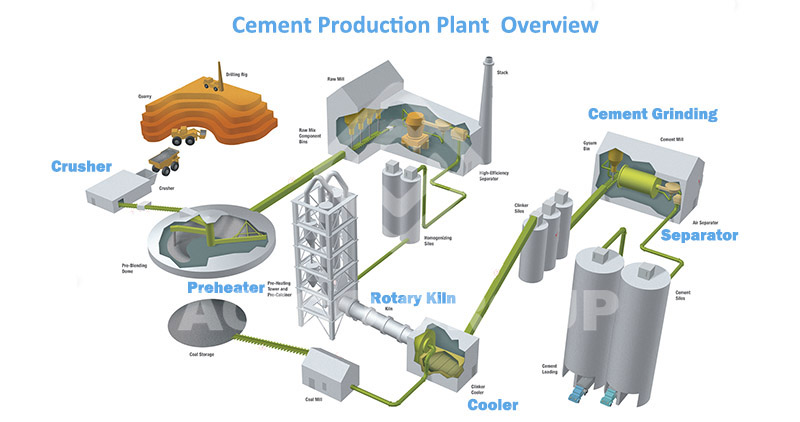 Services During the Warranty Period
We have a comprehensive after-sales service network in China, and are equipped with full-time technical engineers with corresponding work experience of more than three years.
The goods arrive at the scene, the after-sales service engineers are free to the site for installation, commissioning, technical consultation, technical support services for the first time;
We guarantee to provide a one-year warranty for the goods, the warranty time is calculated from the acceptance of the signature. During the warranty period, we will strictly abide by the relevant laws and regulations of the People's Republic of China to provide "three guarantees" and other after-sales services for the goods, unless otherwise stipulated in the contract.
In case of failure of our equipment during the warranty period, we will respond within 48 hours, and within 3 working days after receiving the notice , we will go to the on-site service and perform maintenance until the fault is completely eliminated and the equipment is fully restored . After the repair, we will report the cause of the failure, the remedial measures, the time to complete the repair and the normal time and date to the owner, and report it in duplicate.
At the end of the warranty period, the equipment must be tested by another professional engineer. The defects (non-human factors) are repaired by us.
After-sales technical service level and technical support time limit table: to solve the time limit personnel arrangement.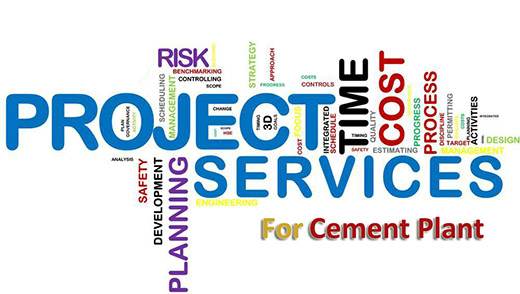 Service After Warranty Period
Services: we will be responsible for demand-side help repair faulty equipment during this period appears; provision of equipment required Various accessories to meet long-term use;
Service period: after the warranty period;
Service content: equipment maintenance and repair, technical support, spare parts supply;
Service charge: according to the case.
Paid Service: damage caused by fault operation.
Cement Plant Equipment List Samples:
Cement Production Line Projects
Device name
Device List
1000 tons cement clinker production line
a. φ3.8×9m double sliding grinding
b.φ2.2×4.4m coal vertical grinding
c.φ3.3×50m rotary kiln
d. φ3.0×11m cement grinding
2500 tons cement clinker production line
a. GRMR38.41 raw material vertical grinding
b. GRMC20.30 coal vertical grinding
c. φ4.0×60m rotary kiln
d. φ4.2×13m cement grinding
3000 tons cement clinker production line
a. LM46.4 raw material vertical grinding
b. HRM1700 coal vertical grinding
c. φ4.3 ×64m rotary kiln
d. φ4.6×13.5m cement grinding
4000 tons cement clinker production line
a. GRMR48.41 raw material vertical grinding
b. GRMC23.30 coal vertical grinding
c. φ4.5× 66m rotary kiln
d. φ4.2×13m cement grinding
5000 tons cement clinker production line
a. UM46.4 raw material vertical grinding
b. ZGM113G coal vertical grinding
c. φ4.8×72m rotary kiln
d. φ4.2×13m cement grinding
| client's name | Production scale | customer address |
| --- | --- | --- |
| Ningxia Mengcheng Second Cement Co., Ltd. Phase III | 2800tpd | Yanchi County, Ningxia |
| Luzhou Bijie City Cement Plant Technical Transformation Project | 1500tpd | Bijie City, Guizhou Province |
| Sichuan Erlangshan Cement Co., Ltd. | 2500tpd | Sichuan Tintian County |
| Guizhou Huiyu Cement Development Co., Ltd. | 3000tpd | Guizhou Province |
| Gansu Jinde Company Taizishan Cement Co., Ltd. | 2800tpd | Linxia Prefecture, Gansu Province |
| Yunnan Dehong Prefecture Hongan Cement Co., Ltd. | 2500tpd | Dehong Prefecture, Yunnan Province |
| Sichuan Binhuafu Shuangsan Cement Building Material Co., Ltd. | 3300tpd | Yibin City, Sichuan Province |
| Vietnam Peace Province Zhongshan Cement Factory | 2500tpd | Zhongshan, Vietnam |
| Vietnam Chuncheng Investment Construction Development Co., Ltd. | 2500tpd | Vietnam Yucheng |
| Vietnam Yumei Cement Co., Ltd. | 3300tpd | Vietnam |
| Vietnam Huanglong Cement Co., Ltd. | 1500tpd | Henan Province, Vietnam |
| Neigu Gucheng Cement Co., Ltd. | 3500tpd | Neigu Guzhanqi Banner |
| Gansu Shandan Iron Riding Cement Co., Ltd. | 2750tpd | Shandan County, Zhangye City, Gansu Province |
| Yunnan Kungang Yimen Dabanshu Cement Co., Ltd. | 2500tpd | Yimen County, Yuxi City, Yunnan Province |
| Yunnan Kunming Iron and Steel Co., Ltd. | 4000tpd | Wuyuan County, Linyi City, Yunnan Province |
| Yunnan Kunming Yingjiang Yuquan Cement Co., Ltd. | 3000tpd | Yingjiang County, Dehong Prefecture, Yunnan Province |
| Hunan Dongkou Baibai Cement Factory | 4000tpd | Dongkou County, Shaoyang City, Hunan Province |
| Ethiopian Oriental Cement Factory | 1500tpd | Ethiopia |
| Sichuan Jiangyou Lafarge Cement Factory | 2200tpd | Jiangyou City, Sichuan Province |